See on Scoop.it – Share Some Love Today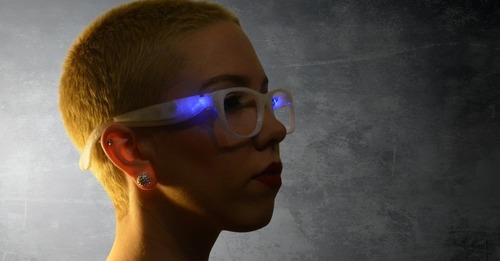 Google Glass isn't the only wearable tech in town. Here a a few devices that give it a run for its money.
Light Therapy Glasses. A student at Drexel University in Philadelphia designed a pair of sunglasses that beam simulated sunlight into the wearer's peripheral vision. Anyone who suffers from SAD, the creator says, will be "tricked" into thinking it's summer. Seasonal Affective Disorder (SAD), more loosely known as the "winter blues," affects nearly 10 million people in the Northern Hemisphere during the winter months.
—
Meta, the California-based startup, is packing the power of augmented reality, a laptop and a smartphone into a pair of Ray-Ban sunglasses. Wearing the device creates a hologram-like display that users can sort through with their hands, similar to the technology seen in Iron Man and Minority Report
—
The Glyph, a wearable "personal theater" that recently raised more than $1.5 million on Kickstarter, is a set of glasses that use virtual retinal display technology to give users crystal clear images.
See on mashable.com