See on Scoop.it – Share Some Love Today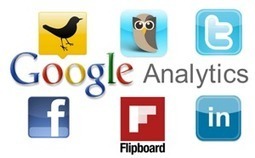 In our website we estimate that more than half of visits from Twitter are shown as direct traffic. As you can see from the image, when we had a peak in Twitter then direct traffic grew more than referrals and we saw only 8 percent of visitors coming from Twitter. To find out more about this read Thomas Baekdal's Don't Trust Your Social Referral Data.
However there's a way to register those visits as non-direct if you add special Google Analytics tags to the original link. Below is the link tagging tool that lets you tag all the links you put into social channels. This ensures that you know where visitors are coming from.
See on www.dreamgrow.com