See on Scoop.it – Share Some Love Today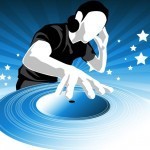 The Rise of EDM by Danny Feinstein and Colin Ramsay
Electronic Dance Music (EDM) is surging to the forefront of mainstream tastes. If you have turned on the radio, watched TV, or attended a music festival in the last several years you have likely noticed DJs and producers flooding the market. Acts like Skrillex, Deadmau5, and David Guetta have emerged from the EDM movement and achieved international popularity on an unprecedented level.
EDM has only recently stepped into the spotlight. The genre, however, is hardly young. It began as an underground movement in the 1980s. Similarly to how hip-hop crossed over into the mainstream in the late 1990s and 2000s, EDM is now coming of age, and in a big way. A generation of music fans are shifting their musical gaze from the hip-hop driven popular music that dominated the 2000s, to the polished sounds of house, trance, dubstep, glitch, breaks, and the dozens of other sub-genres that fall under the umbrella of EDM.
It is also important to note the role of social media in catalyzing the growth of EDM. For a genre so inherently tied to technology, the Internet is a natural marketing platform. Tech-savvy producers and DJs unsurprisingly flourish in the online space. Danny Whittle, brand director of dance club Pacha notes, "Our musical genre embraced the Internet, all other genres fought it."6 As the digital music space continues to expand, EDM arguably harnesses the Internet's potential more effectively than other genres.
DJs were early adopters of the free music model, recognizing that their low cost of touring made live appearances the more lucrative revenue stream. As a result they won the hearts of legions of fans that most likely would have pirated their music anyways. The strength of the EDM online culture has even led to one of the very few successful alternatives, albeit genre-specific, to iTunes: Beatport. Beatport is a popular music store specifically for DJs that provides digital music formats and music discovery tools.
1. "Electronic Cash Kings." Forbes. Forbes Magazine, n.d. Web. <http://www.forbes.com/special-report/2012/0802_top-djs.html>.
2. IMS Consumer Report 2012. Rep. Ibiza International Music Summit, 24 May 2012. Web. <http://www.internationalmusicsummit.com/ims-consumer-report-2012>.
3. Mac, Ryan. "Tiesto And The Evolution Of The Electronic Music Business." Forbes. Forbes Magazine, 02 Aug. 2012. Web.
See on www.thembj.org